About Us
Coming Events
Click here for 2013/2014 Schedule - updated 11/19/13
Nov. 2&3: Christopher's Eagle Project
Nov. 5: Troop/Parent Meeting - 6:30; Setup/flag: Phoenix Patrol
Nov. 12: Troop Meeting - 6:30; Setup/flag: Tornados/Blue Infernos
Nov. 15-16: Popcorn & Wreath Pickup
Nov. 17: Austin's Eagle COH 3:00 PM
Nov. 19: PLC Canceled this month; Committee Meeting 7:00
Dec. 3: Troop/Parent Meeting - 6:30; Setup/flag: Cobras. Sea Base Meeting - 8:00
Dec. 10: Troop Meeting - 6:30; Setup/flag: Midnight Wolves.
Dec. 15: Barnes & Noble Gift Wrapping fund raiser
Dec. 17: PLC 6:30 / Committee Meeting 7:15
Jan. 7: Troop/Parent Meeting - 6:30; Setup/flag: Phoenix Patrol
Jan. 14: PLC 6:30 / Committee Meeting 7:15
Jan. 17-19: Nordic Mountain Ski / Snowboard / Tubing
Jan. 21: Winter Court of Honor
Jan. 28: Troop Meeting – Patrol meetings and advancement work

Next Summer, June 17-23, 2014: Sea Base High Adventure Trip - Florida Keys!
Summer Camp 2014, Back to Lakeside campsite at RS Lyle, August 3-9, 2014!

CONGRATULATIONS to Wood Badge graduates Kip Gustavson and Tim Schram on receiving their beads on April 6, 2013!
Check out US Scouts Service Project Website for new 2010 rank requirements.

Patrols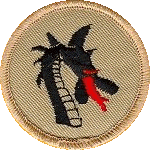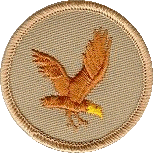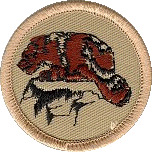 Dragons, Falcons, Wolverines, Phoenixes, Tornadoes, Blue Infernos, Cobras, Midnight Wolves